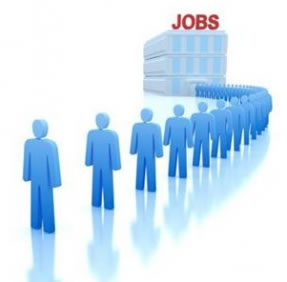 Position:          Middleware UNIX System Administrator
Location:         Coppell, TX
Type:               Contract
Category:        Information Technology
Reference#:    REQ602301
Job Description:
5 or more years' experience. Candidate should have Advanced Unix server system administrator skills. 
Customer Service Skills essential. - This job requires customer facing interaction daily).
Operating Systems:  Red Hat Enterprise Linux 4.x - 6.x.  
Languages: Basic shell scripting.
Protocols: SSH, SFTP, FTP, DNS, TCP/IP, HTTP.

Databases: Oracle 7.x -11.x - Basic database knowledge is sufficient.  Should understand how databases are configured in a java-based enterprise application.

Internet & Security: Shareware and RedHat Apache, JBOSS, Tomcat

Middleware: 3-5 years' experience supporting java-based enterprise applications that include httpd, jboss, tomcat components.   3-5 years' experience with WebSphere or WebLogic may be sufficient if the person demonstrates in-depth knowledge that can be transferred to the jboss environment.

Network:  3-5 experience in supporting load balanced web and java-based enterprise applications.  Understanding of the functions of the firewall and its impact on application operability.

Bachelor's Degree with 3 to 5 years experience.  Main Responsibilities: Installs, investigates and resolves matters of significance with computer software and hardware equipment. Coordinates the installation of client department specific applications and systems. Determines appropriate method for installing applications and systems; resolves matters of significance and implements corrective course of action as needed. Upgrades system software/hardware components as required to meet business needs; coordinates backups. Ensures upgrades are within established parameters. Analyzes, logs, tracks and resolves software/hardware matters of significance pertaining to networking connectivity issues, printer, servers and applications to meet business needs. Performs troubleshooting to isolate/diagnose common system problems; documents system events ensuring continuous functioning. Recommends course of action and implements as approved. Utilizes standard corporate tools to record and track change and problem activities. Installs, tests, upgrades and configures system files and services to enhance performance.
(U.S. Citizens or Green Card Holders Only)
W2 Only.
No Third Party
Email your resume to: jobs@cpustaffing.com    (or email us your resume using the link above)