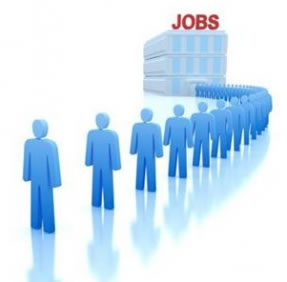 Position:          Solutions Architect
Location:         Torrance, CA
Type:               Contract
Category:        Information Technology
Reference#:    REQ597981
Job Description:
Responsibilities

Design, and oversee implementation of end-to-end integrated systems.
Document the company's existing systems architecture and technology portfolio: make recommendations for improvements and/or alternatives.

Review new and existing systems design projects and procurement or outsourcing plans for compliance with standards and architectural plans.  Design and implement solutions to fit long-term strategic and short-term tactical goals of Honda's architecture standards/direction.

Ensure that proposed and existing systems architectures are aligned with organizational goals and objectives.

 Conduct research on emerging technologies in support of systems  development efforts, and recommend technologies that will increase cost  effectiveness and systems flexibility  Confer with end-users, clients, or senior management to define business  requirements for complex systems and infrastructure development.

Daily Tasks Performed

Model  systems  processes  based  on  findings  through use case scenarios, workflow diagrams, and data models Develop,  document,  communicate,  and enforce a policy for standardizing 6 stems and software as necessary

Musts
Exceptional customer oriented practices
Partner with the customer to help design a cost effective solution
Strong knowledge of software evaluation principles and practices
Hands-on experience with business requirements gathering/analysis
Proven experience in systems and network design and development
Ability to present ideas in user-friendly language
Able to prioritize end execute tasks in a high-pressure environment
Experience working in a team oriented, collaborative environment
Exceptional analytical, conceptual, end problem-solving abilities
Solid grounding in core enterprise applications
In-depth  technical  knowledge  of  network,  PC,  and platform operating  systems, including AIX, Windows, Linux
Working  technical  knowledge of current systems software, protocols, and  standards.
Strong  design  knowledge  with middleware/interface technologies/methods  SOA, Informatics, EBB, Data Power, etc,)
Working  technical  knowledge  of  cloud  -  SaaS,  laaS,  PaaS, vendor i  ntegration, data protection, and security
Experience  with  security  methods  for external authentication, Pll and  other data classifications
Experience  with  relational  database  structures,  practices,  and Data  Warehousing for IBM and MS technologies
(U.S. Citizens or Green Card Holders Only)
W2 Only.
No Third Party
Email your resume to: jobs@cpustaffing.com    (or email us your resume using the link above)