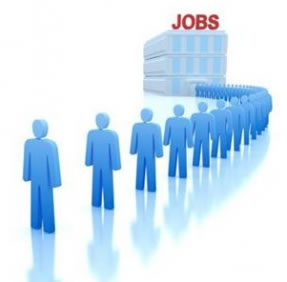 Position:          Windows Administrator
Location:         Georgetown, KY
Type:               Contract
Category:        Information Technology
Reference#:    REQ585331
Job Description:
Bachelor's Degree with 7+ years experience.  Main Responsibilities: Oversees, plans and provides support for highly complex system and database administration. Coordinates with client management to formulate highly complex technical solutions. Identifies/Implements solutions based on client needs. Informs client management of appropriate developments in technical support products. Provides technical leadership to internal/external personnel on highly complex system installation processes. Mentors and provides guidance to junior personnel. Provides technical leadership to personnel on highly complex system administration activities. Provides technical solutions and escalated support for non-routine, highly complex technical issues. Evaluates products and upgrades for appropriateness of cost and compatibility. Oversees and implements system upgrade strategies. Leads the design, implementation and maintenance of highly complex  solutions. Coordinates activities with other technical personnel. Conducts capacity planning reviews with management and approves capacity plans formulated by junior personnel.
+ years experience in Microsoft Windows Server Administration, to include Server 2003, 2008 and 2012 operating systems.
Experience working with various levels of technical individuals at remote locations and vendors to resolve problems or in implementing new solutions
Experience using a ticket management system for work prioritization and daily workload management
3+ years experience as a VMware Administrator for a large, geographically dispersed enterprise (minimum 500 servers)
Experience in VM template design and leveraging vCenter Operations Manager to "right size" virtual servers
Experience with server consolidation / virtualization for HW reduction and site migrations via V2V and P2V
Experience in upgrading ESXi hosts and VM guests using VMware Update Manager •2+ years experience in Cisco UCS Administration – Desirable
Experience installing / provisioning all UCS domain components, including fabric interconnects, chassis, blades, service profiles, pools, policies, templates, and firmware
(U.S. Citizens or Green Card Holders Only)
W2 Only.
No Third Party
Email your resume to: jobs@cpustaffing.com    (or email us your resume using the link above)