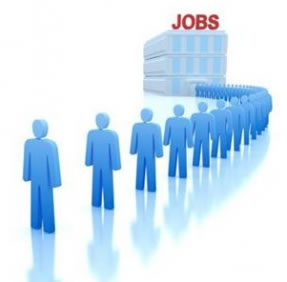 Position:          Sr Data Arch PL SQL Oracle & ANSI -SQL  
Location:         Falls Church, VA
Type:               Contract
Category:        Information Technology
Reference#:    REQ63268
Job Description:
Subject matter expert in Enterprise Package Solutions.
Main Responsibilities:
Implements enterprise package solutions based on business process design requirements.
Works with the client to evaluate the various HR processes and consult on the optimal solutions to be implemented.
Recognizes business processes that can be improved through technology and or business recommend/build solutions.
Creates business requirement documents to ensure technical specifications can be developed.
Documents specification, user manuals, procedures and other relevant information.
Understands the impact that technology platforms and trends have on the selection and design of enterprise-wide packaged business solutions.
Develops strong working relationships with key customer contacts, serving as their main point of contact for product knowledge and implementation efforts.
Provides subject matter expertise within industry, product, and process specialty areas.
Cost-justifies packaged solutions and develops implementation plans and budgets.
Ability to comprehend, analyze and interpret complex documents and business requirements.
Must be detail oriented, quality driven and have demonstrated problem-solving skills.
Good communication and customer service skills.
Job Type: Contract
Required license or certification:
(U.S. Citizens or Green Card Holders Only)
W2 Only.
No Third Party
Email your resume to: jobs@cpustaffing.com    (or email us your resume using the link above)
Proud Supporters of:
Proud Members of:
Site Map

Site designed by CPU Staffing, Inc.
CPU Staffing, Inc.
Corporate Headquarters
Tarpon Tower
Suite #220
905 E Martin Luther King Jr. Dr.
Tarpon Springs, Florida 34689
Phone: 727-940-7938
Email: info@cpustaffing.com