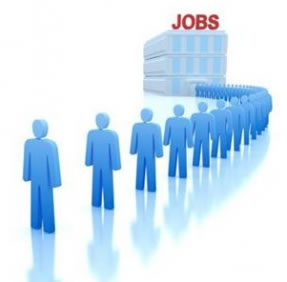 Position:          Salesforce with mobile development engineer
Location:         Jersey City, NJ
Type:               Contract
Category:        Information Technology
Reference#:    REQ61570
Job Description:
Location: Jersey City, NJ
In-person interview is required.
(U.S. Citizens or Green Card Holders Only)
No Third Party
W-2 Only.
Overall 8+ years experience
The position is for an experienced Salesforce with mobile development engineer to work within the Wealth Management Global Technology Team, supporting the regulatory projects
Must have at least 5+ years hands on development experience in Salesforce applications
Must have worked on at least 1+ year Mobile (iOS – iPad & iPhone) application and associated backend development
Make recommendations towards the development of new code and or reuse of existing code;
Support testing (Unit, SIT, UAT);
Good knowledge in optimization techniques of application and handling big amount of data
The successful candidate needs to be self motivated and a good team player.
Support testing (Unit, SIT, UAT);
*Skills Required:
7 to 8 years of relevant work experience: experience in large/complex IT environments and experience as SalesForce development on large-scale projects
5 to 8 years of Salesforce experience
1 to 2 years of Mobile (iOS) application development
1 to 2 years of React & React Native (Facebook tools for web & mobile development)
2 to 3 years of SQL experience
Minimum 4+ years with advanced Salesforce.com development tools and techniques, e.g. APEX language, Force.com custom development, triggers, controllers, Force.com, SOAP and REST APIs, JSON, sObjects, SOQL, SOSL, outbound messaging and creating Visual Force pages.
Experience integrating Salesforce.com with enterprise-level applications though all available integration channels as well as Salesforce-to-Salesforce integrations
Experience with Salesforce.com AppExchange applications and extensions is a plus.
Significant experience with cloud ETL tools, such as Data Loader and Informatica Cloud, as well as web-service integration.
Strong analysis and design skills, including requirements analysis, Object Oriented design patterns, and UML
Excellent verbal communication, writing and presentation skills
Email your resume to: jobs@cpustaffing.com    (or email us your resume using the link above)
Proud Supporters of:
Proud Members of:
Site Map

Site designed by CPU Staffing, Inc.
CPU Staffing, Inc.
Corporate Headquarters
Tarpon Tower
Suite #220
905 E Martin Luther King Jr. Dr.
Tarpon Springs, Florida 34689
Phone: 727-940-7938
Email: info@cpustaffing.com